Silver child's name necklace, model Brenda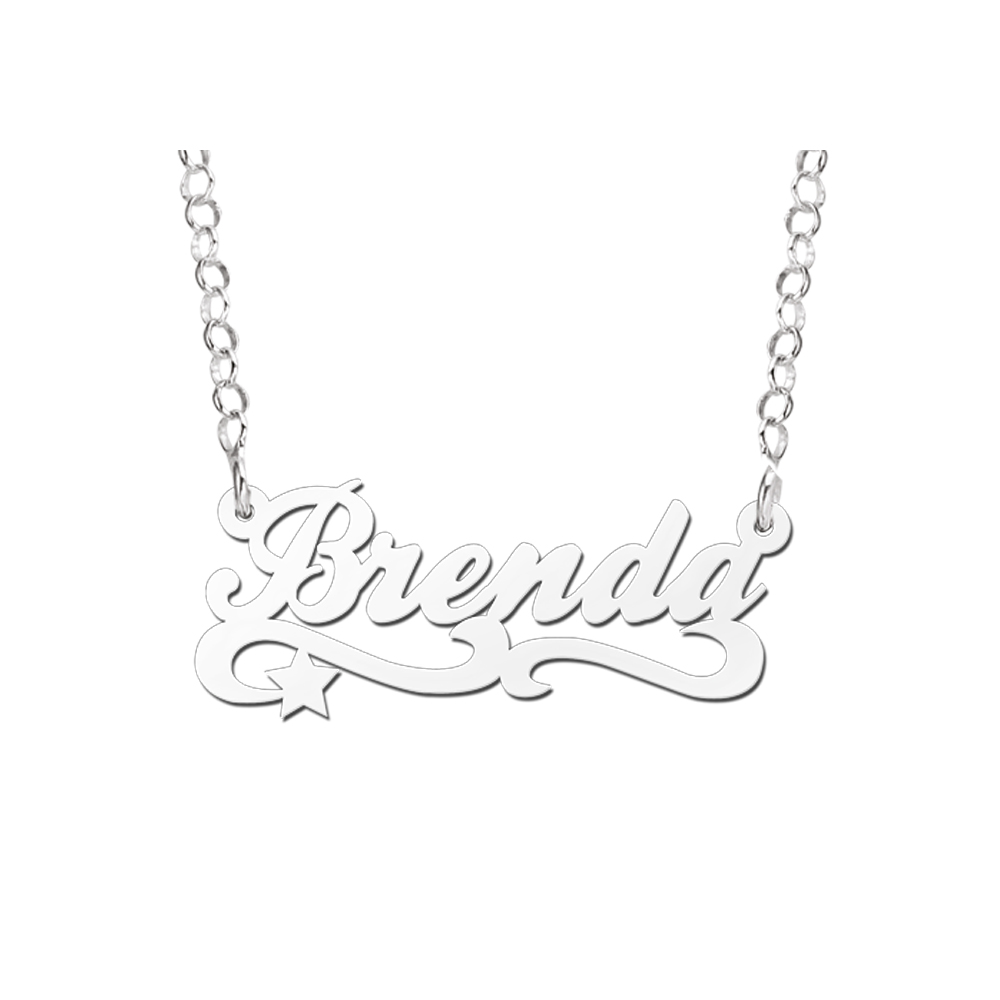 Productsheet downloaden
Choose image :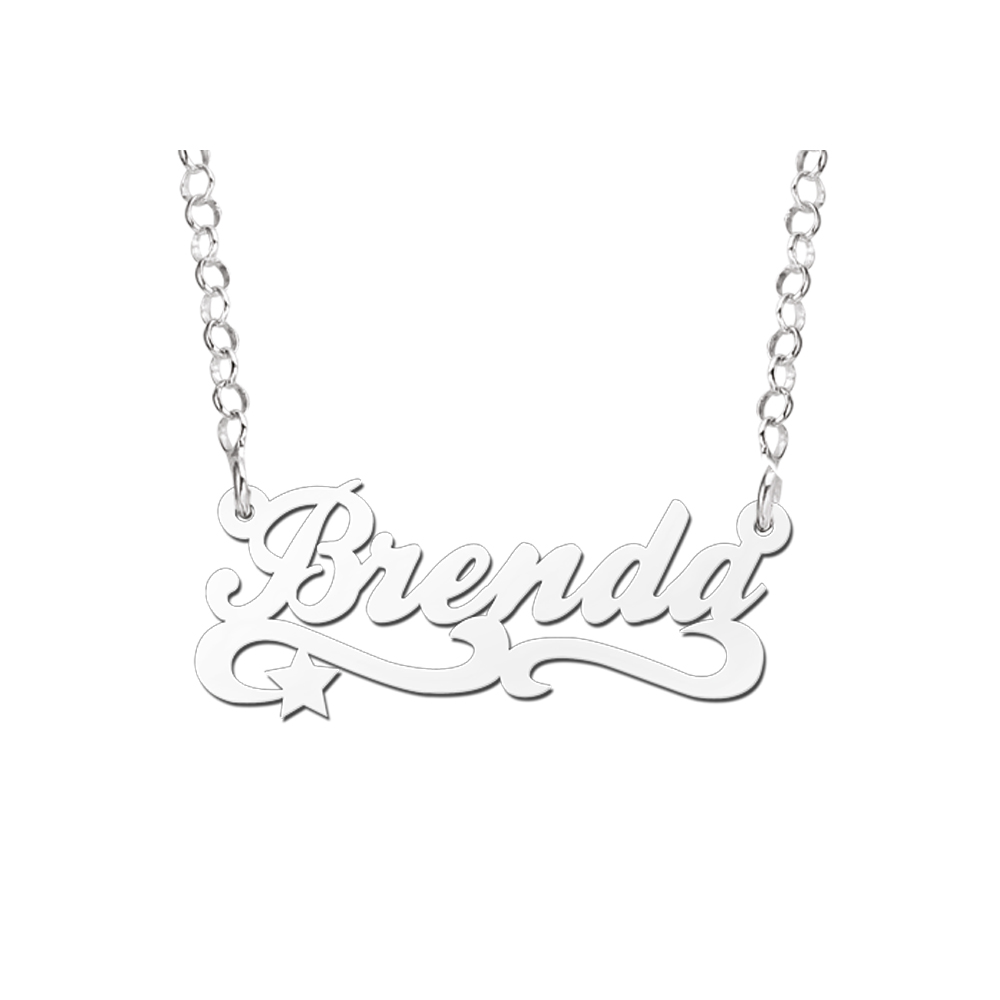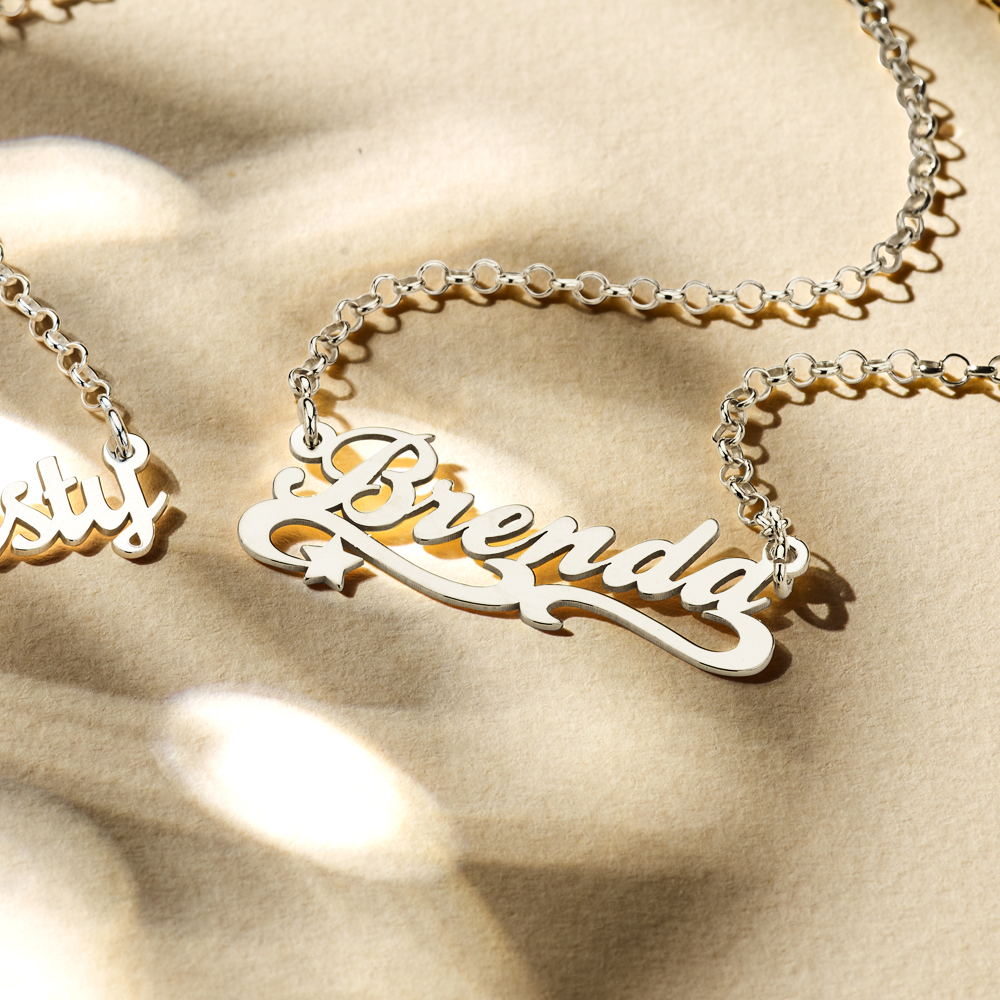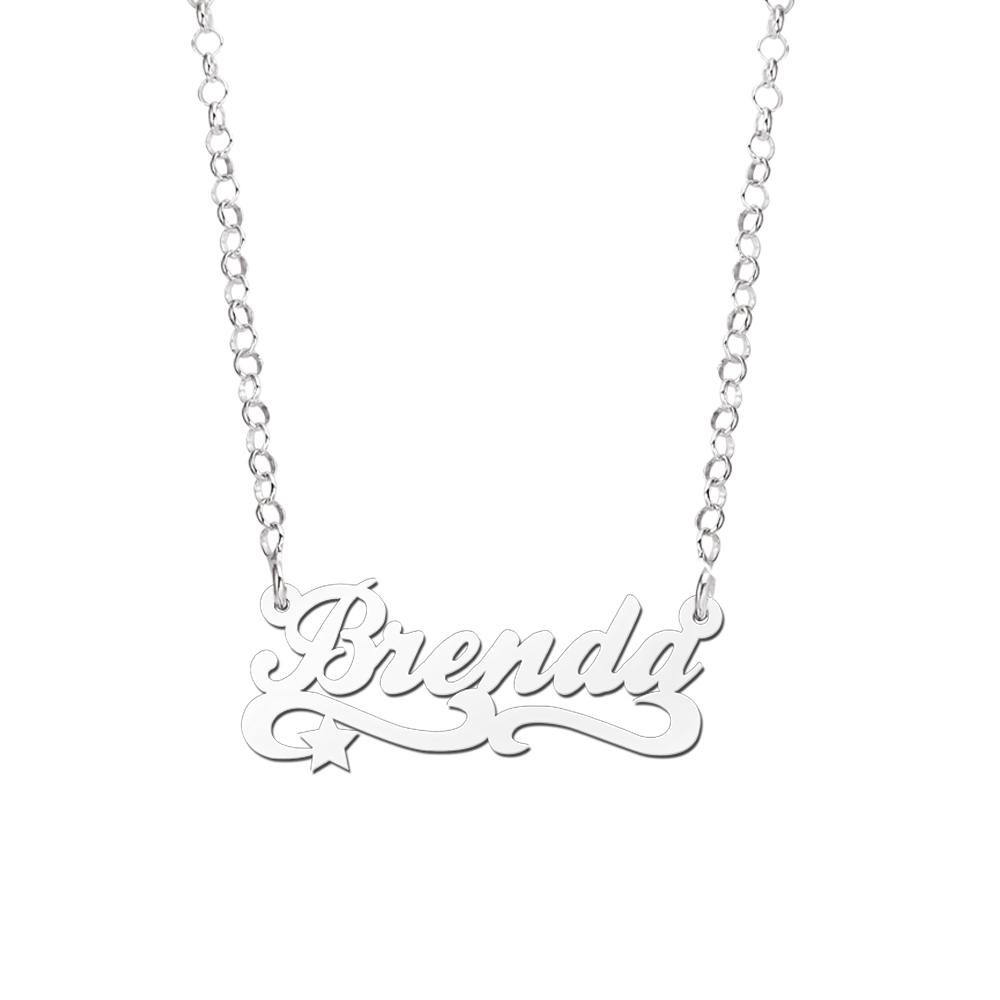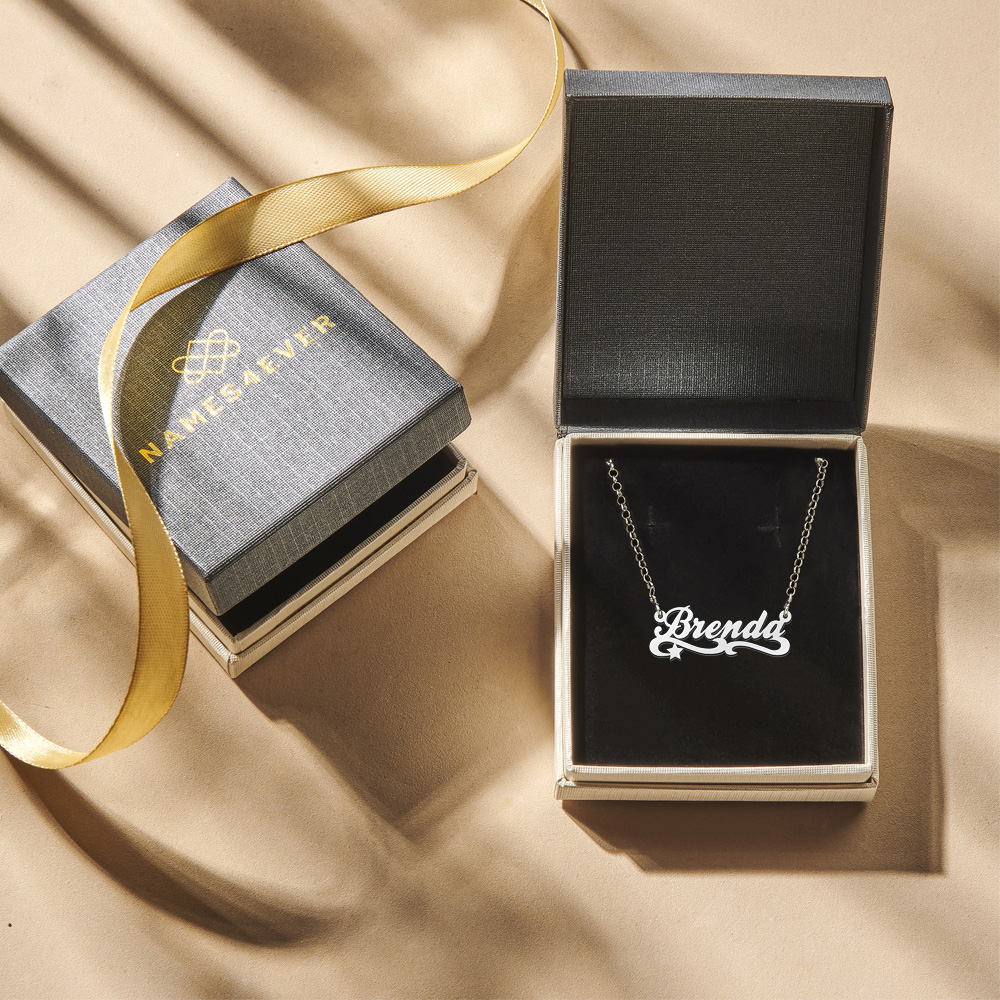 Product information:
Silver child's name necklace, model Brenda
No.
ZNK39
Price
Special item for the little ladies! Feel like a star with this silver name necklace! Your name as jewellery with a curlicue and star!
With this model, the format of a typical 6-letter name is approx. 14 mm high x 36 mm wide. Stated size is indicative only! The name necklace is supplied with a solid silver jasseron chain 35 cm long.