Silver child's name necklace, model Olivia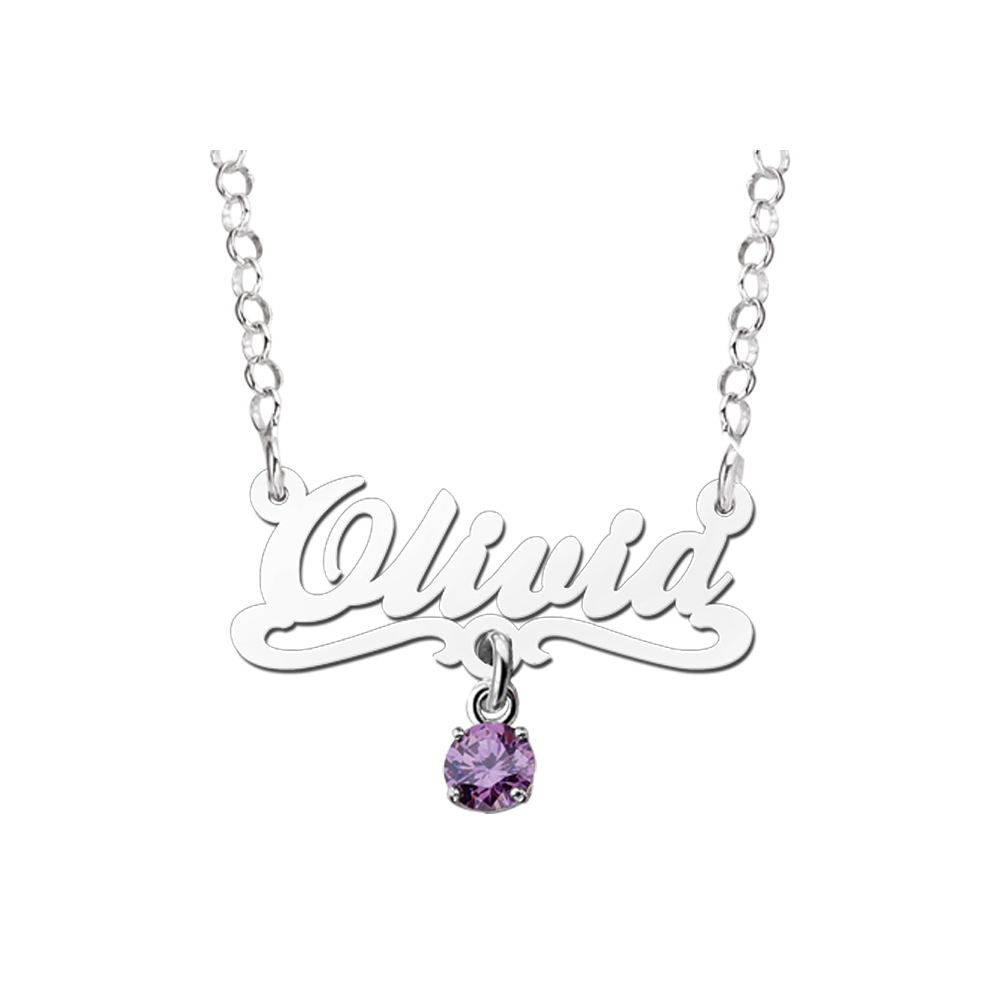 Productsheet downloaden
Choose image :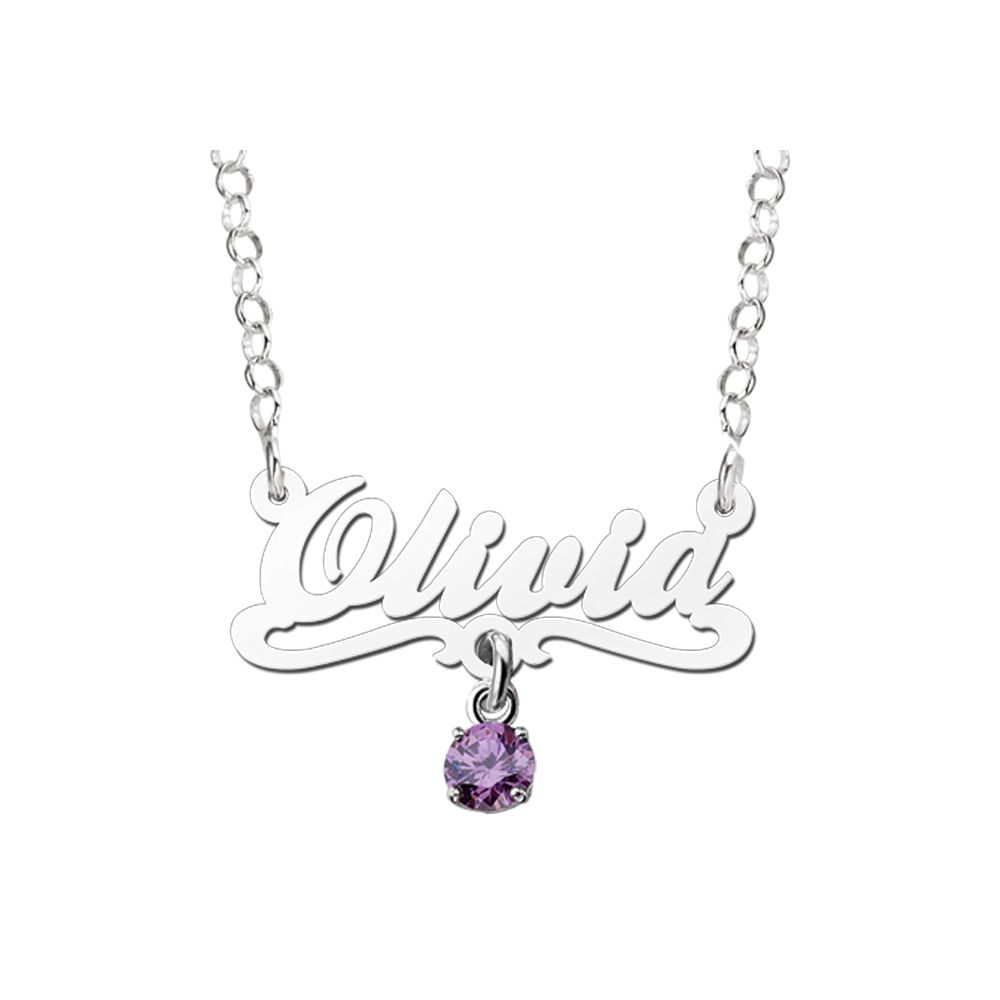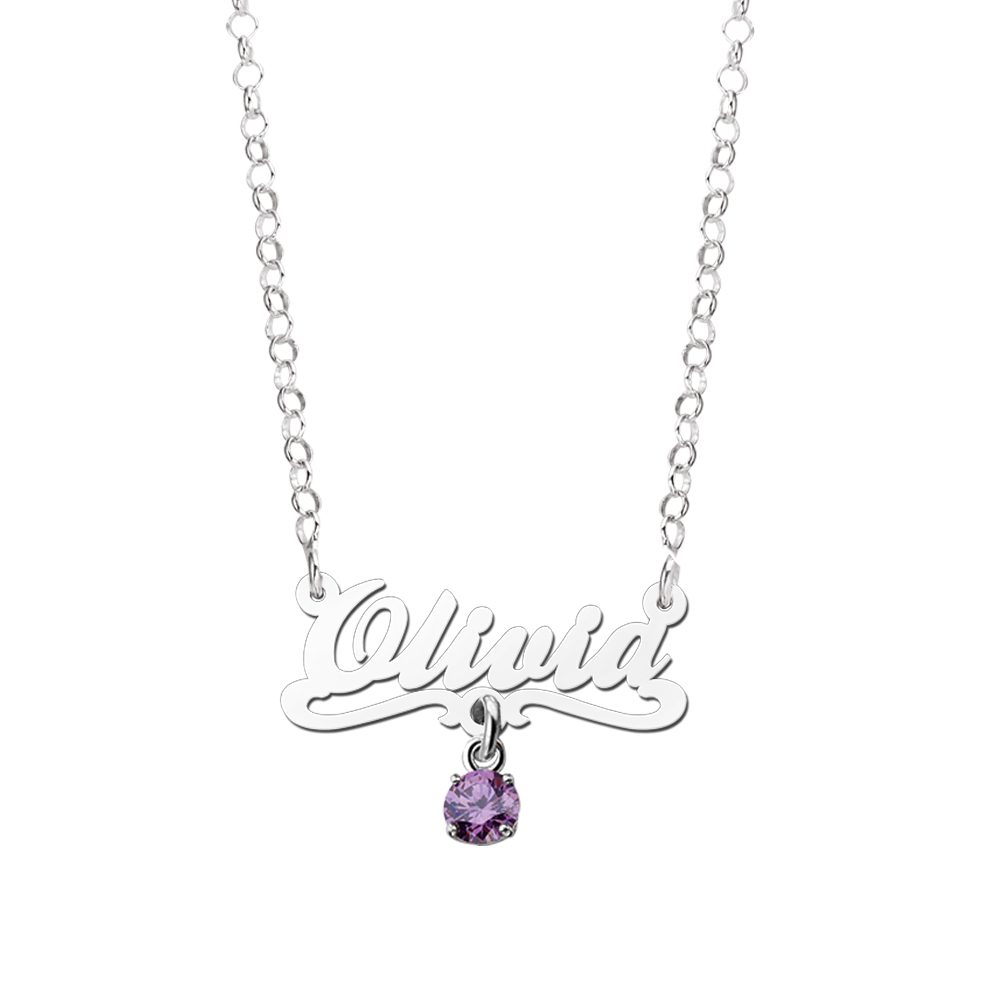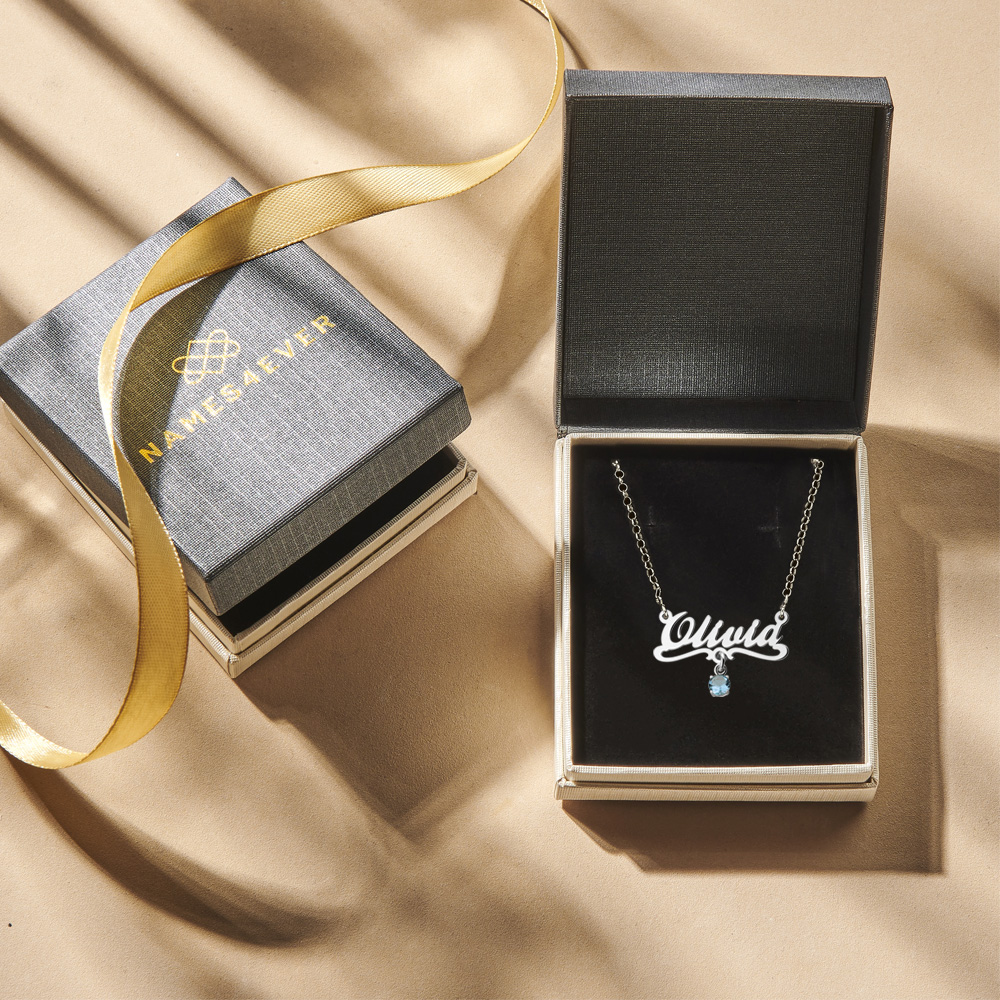 Product information:
Silver child's name necklace, model Olivia
No.
ZNK40
Price
Special item for the little ladies! Silver name necklace in handwritten letters and beautiful curlicue with pendant zirconia. With this model, the format of a typical 5-letter name is approx. 10 mm high x 39 mm wide. Stated size is indicative only! The name necklace is supplied with a solid silver jasseron chain 35 cm long.