Gold dog bracelet Cavalier King Charles Spaniel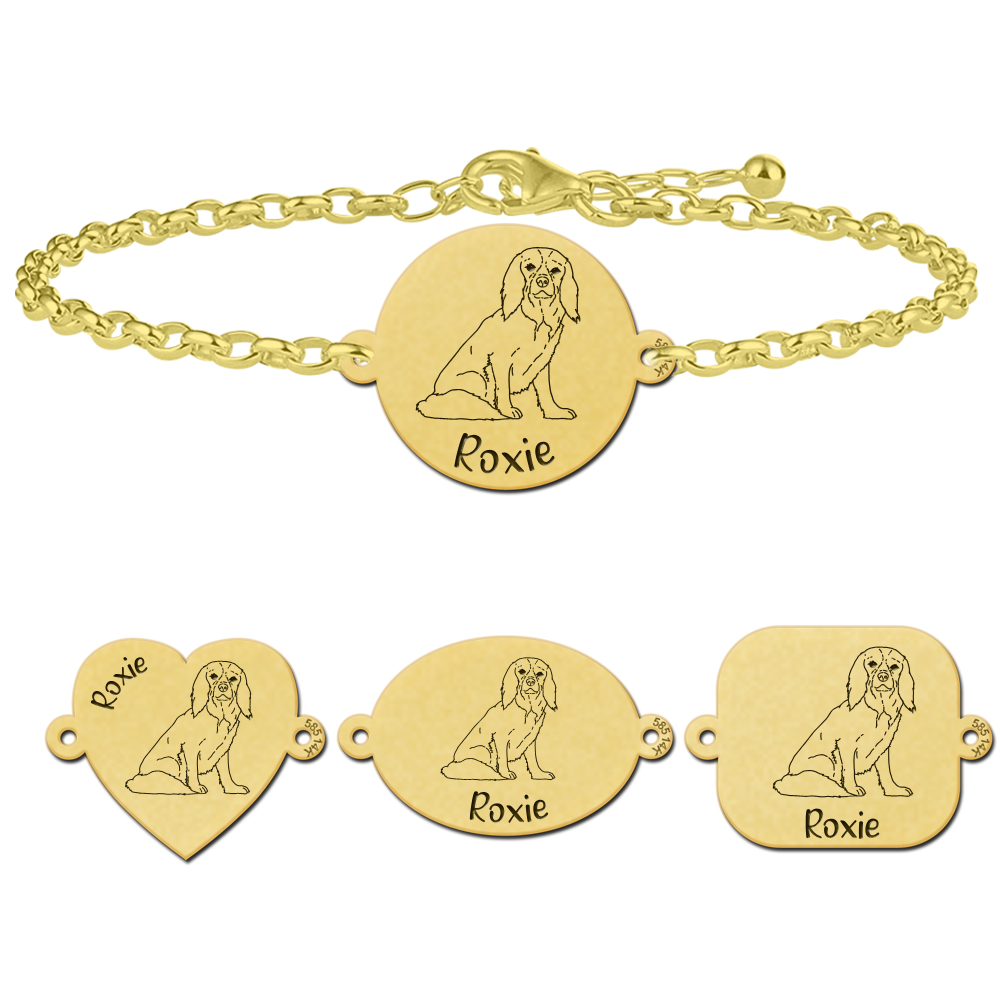 Choose image :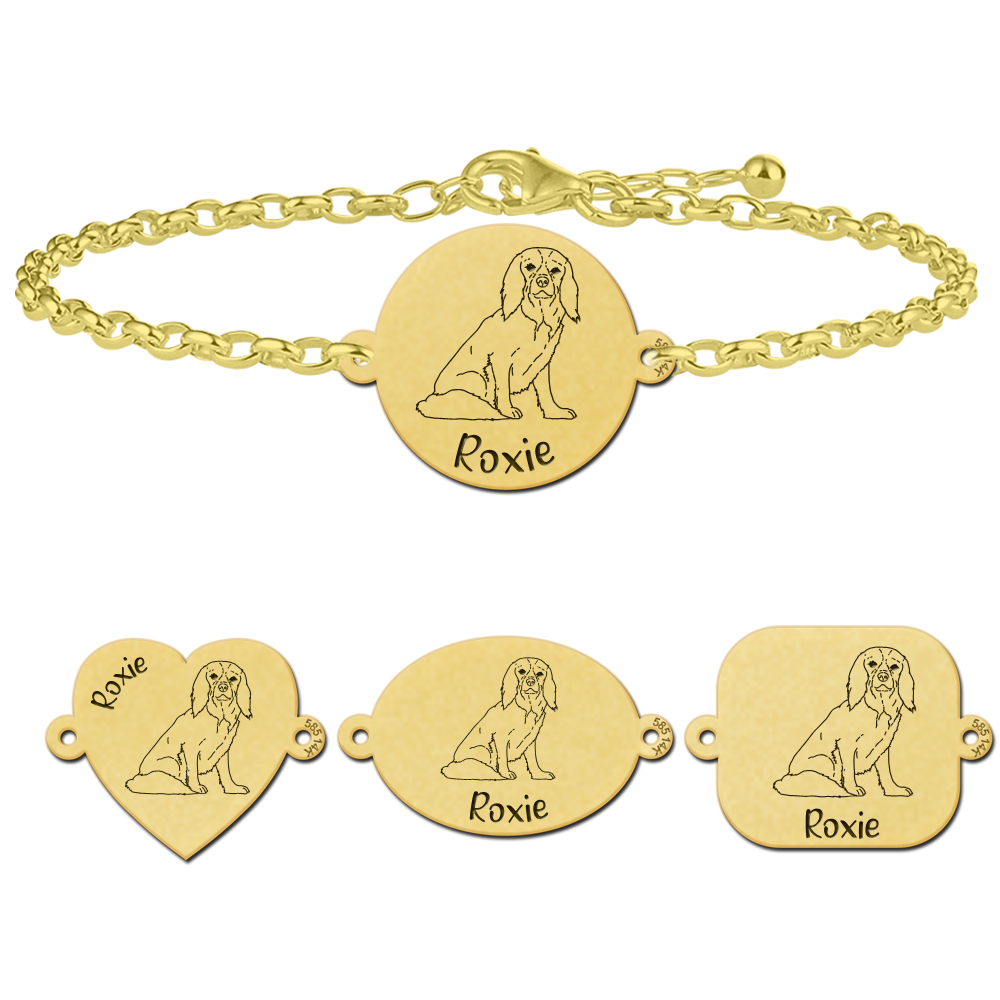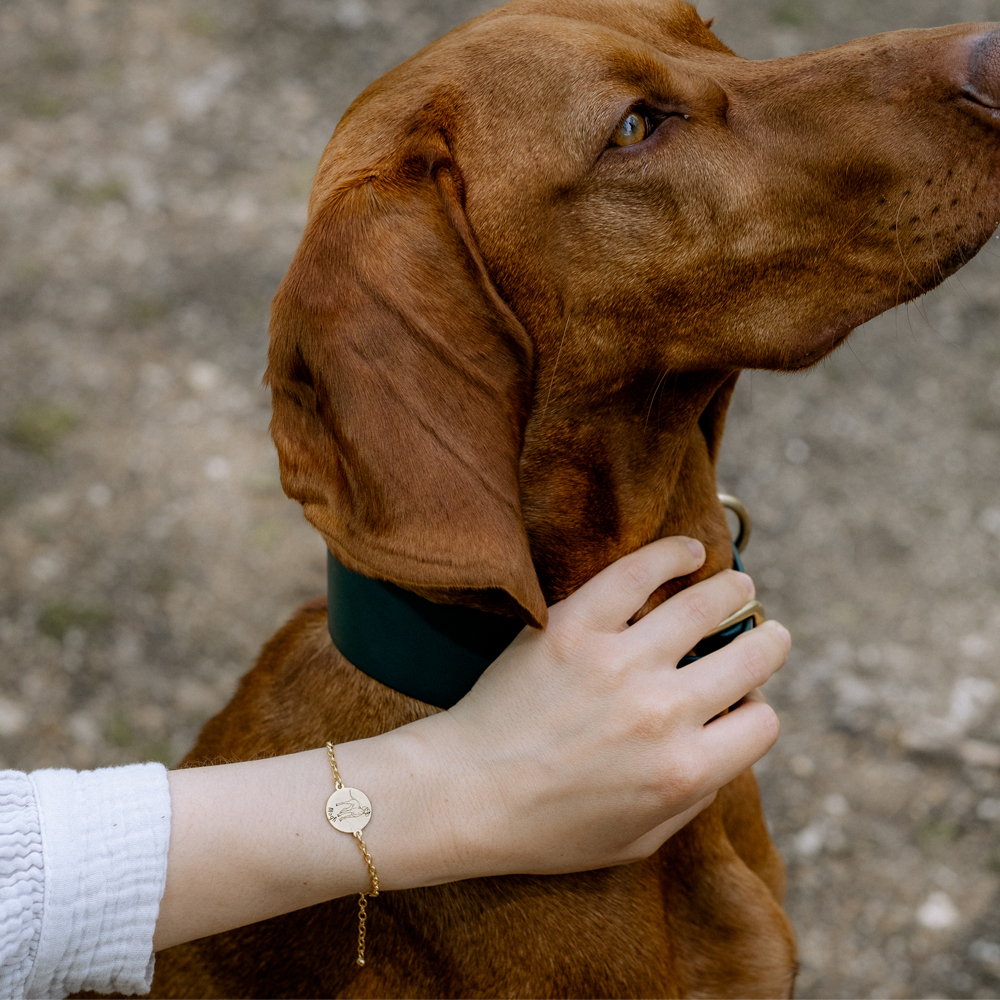 Product information:
Gold dog bracelet Cavalier King Charles Spaniel
No.
GNA145
Price
Discription
Our dog bracelet is a beautiful piece of jewellery with name engraving. Engrave your dog's name and carry it with you at all times. The Cavalier King Charles Spaniel will warm your heart with its sweet, gentle appearance. They are friendly, happy, sporty and affectionate. At the same time, they are also sensitive and gentle dogs. However, Cavaliers can also be stubborn and they do not lack hunting instincts. The Cavalier quickly shows submissiveness towards other dogs and also towards people.
You can order this pendant in 4 different shapes: Heart, round, oval and square.
Do you want to give this pendant as a gift? No problem! You will receive it in a beautiful jewelry box.
Specifications
Material
14 Karat gold
Size


Heart: 20 x 20 mm
Round: 17 x 17 mm
Oval: 14 x 19 mm
Square: 20 x 14,5 mm
Engraving
12 characters
Length
17 - 20 cm
Customerservice
Do you want to adjust something? Mail or call our customer service on + 44 2080 686 513 or info@names4ever.de.
Standard shipping takes 10-12 business days, express shipping (+ £4.95) takes 5-6 business days.
*Note: Because this jewelry is made especially for you, it cannot be exchanged or returned.