Gold Infinity Necklace With Two Names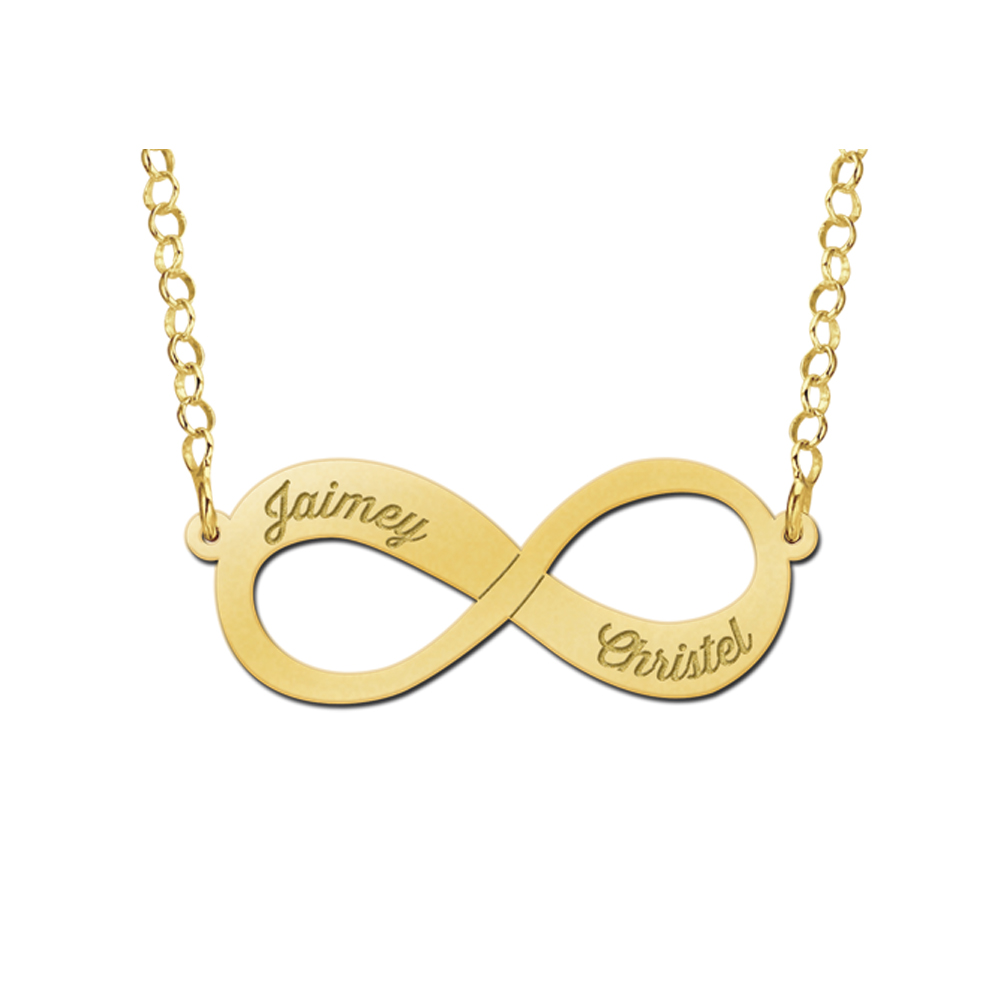 Choose image :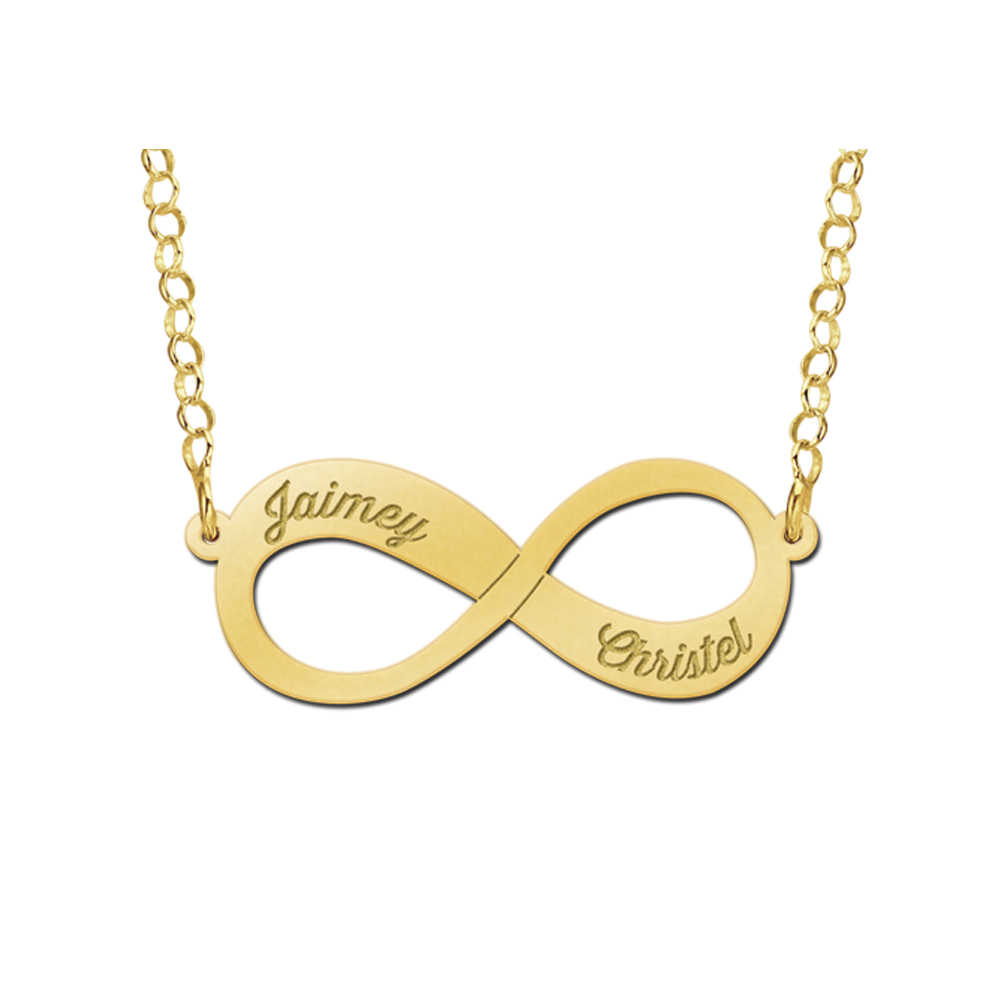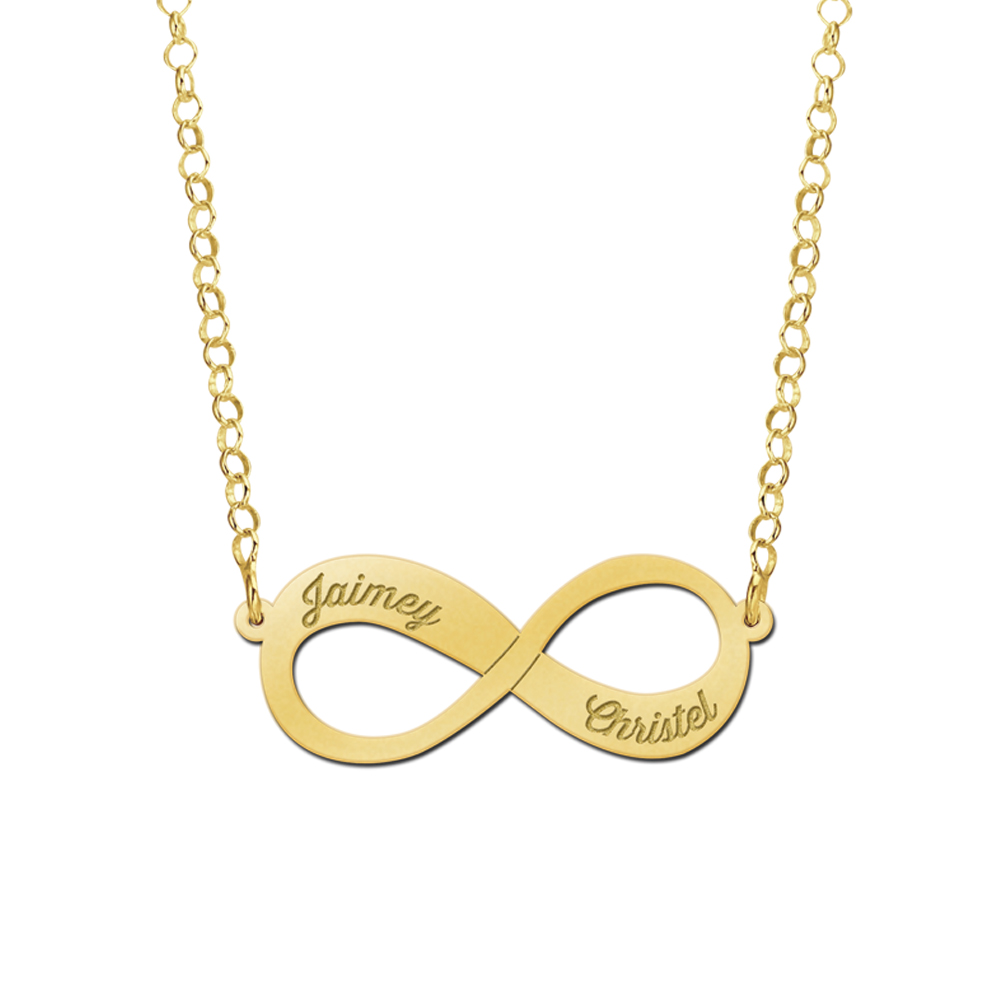 Product information:
Gold Infinity Necklace With Two Names
No.
GNHI03
Price
This Gold Infinity Necklace with two names is 35mm x 15mm and will be engraved with the names you prefer.

Maybe the name of your (girl)friend, the names of your children or your pets?
It doesn't matter for what purposes, the infinity necklace is a good present for each occasion.

It is always nice to give away this gold infinity necklace as a present to someone who deserved it.
The infinity symbol is currently a popular fashion item and can be worn with all of your cloathing.

This gold infinity necklace is delivered together with a charming gold jasseron chain with a length of 45 cm.