Gold name necklace Carrie style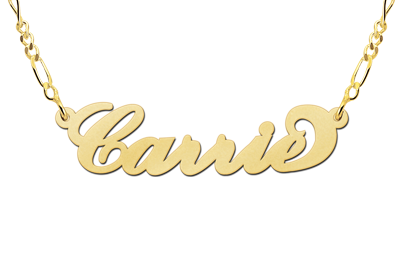 Choose image :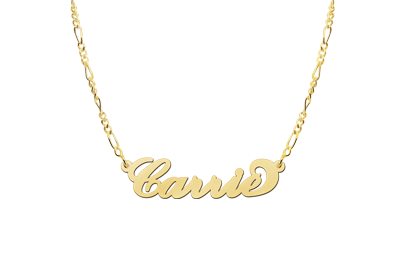 Product information:
Gold name necklace Carrie style
No.
GNK46-F
Price
If you love the series Sex and the City you'll love this iconic 'Carrie' style necklace that Carrie Bradshaw ( Sarah Jessica Parker) wore throughout the series of the Sex and the City show and nearly losing it on a trip to Paris in the final episode. Personalize this classic golden "Carrie" style name pendant with the name of your choice!

With this model, the format of a typical 6-letter name is approx. 11 mm high x 40 mm wide. Stated size is indicative only! The name necklace is supplied with a solid figaro chain 45 cm long.