Golden Anklet with Name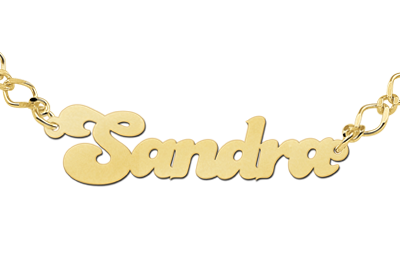 Choose image :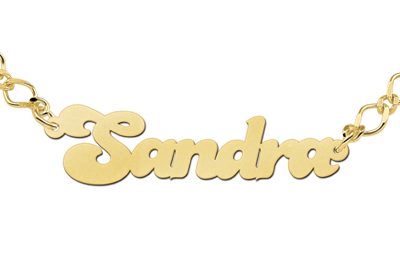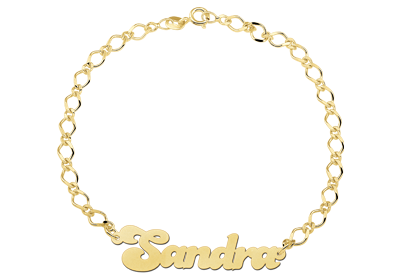 Product information:
Golden Anklet with Name
No.
GNE01
Price
This is the golden anklet with the name of your choice.
What a beautiful and elegant jewellery to wear around the ankle!!

Your name will be processed in an elegant character. A capital is approx. 10mm wide and lower case characters are approx. 5.5mm wide.
This makes a name the golden anklet of 5 characters approx. 33mm wide. (only an indication)

The name of your choice will be engraved with a fantasy model golden chain of approx. 3.6mm wide and has a length of 23cm.
(excluding the name).

The chain can be adjusted in length, so almost everybody is able to wear the golden anklet!