Golden oval pendant engraved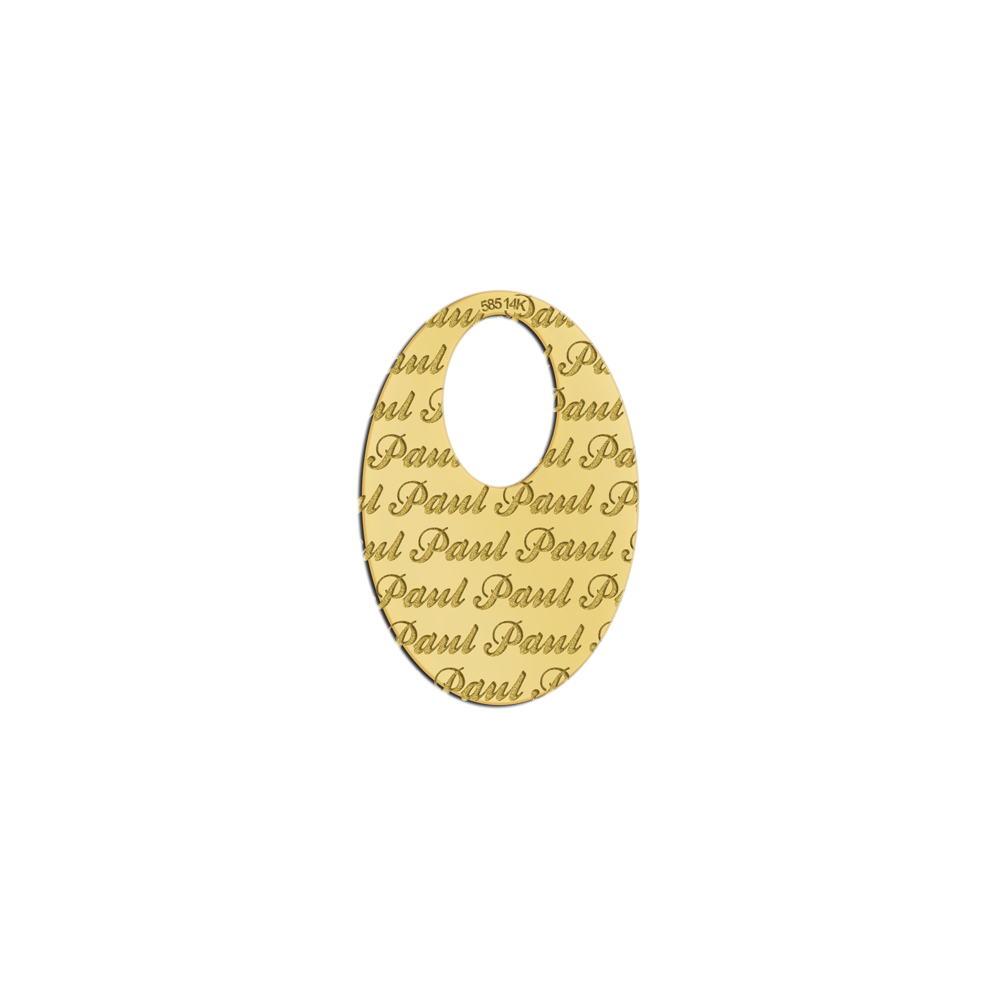 Choose image :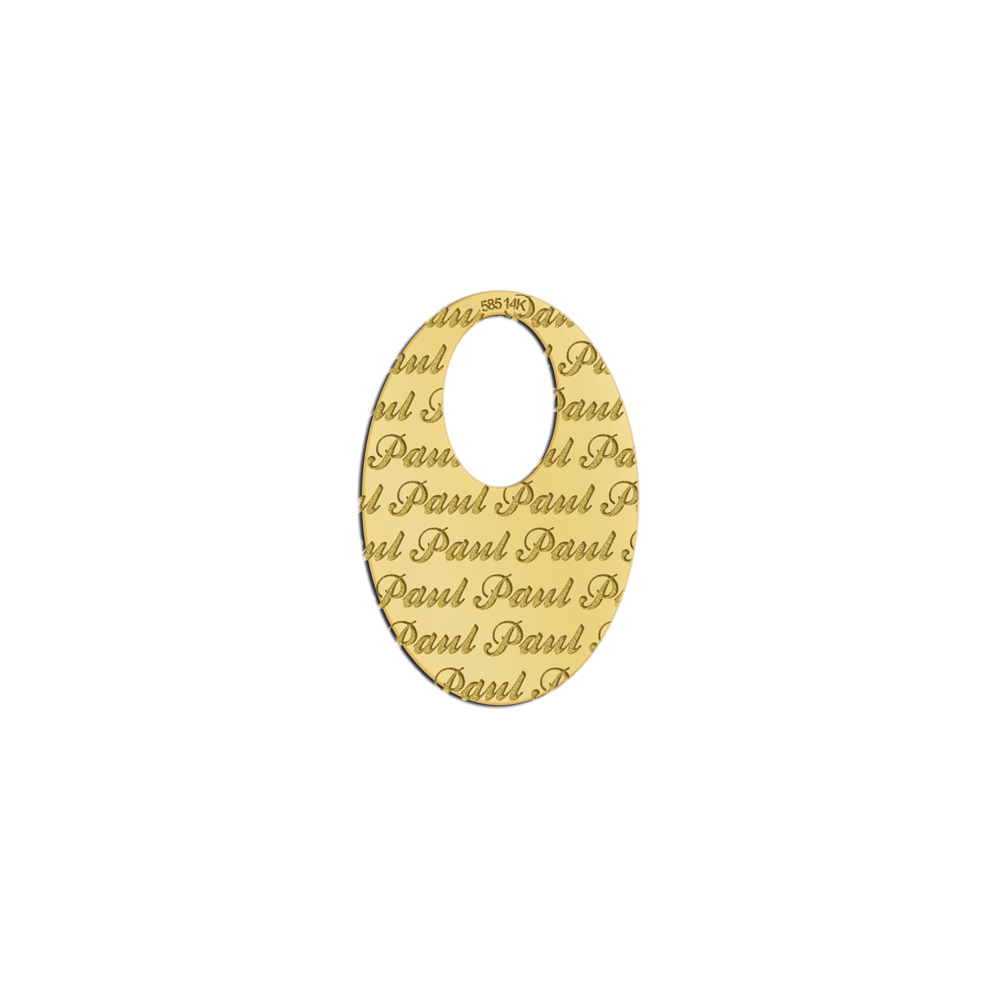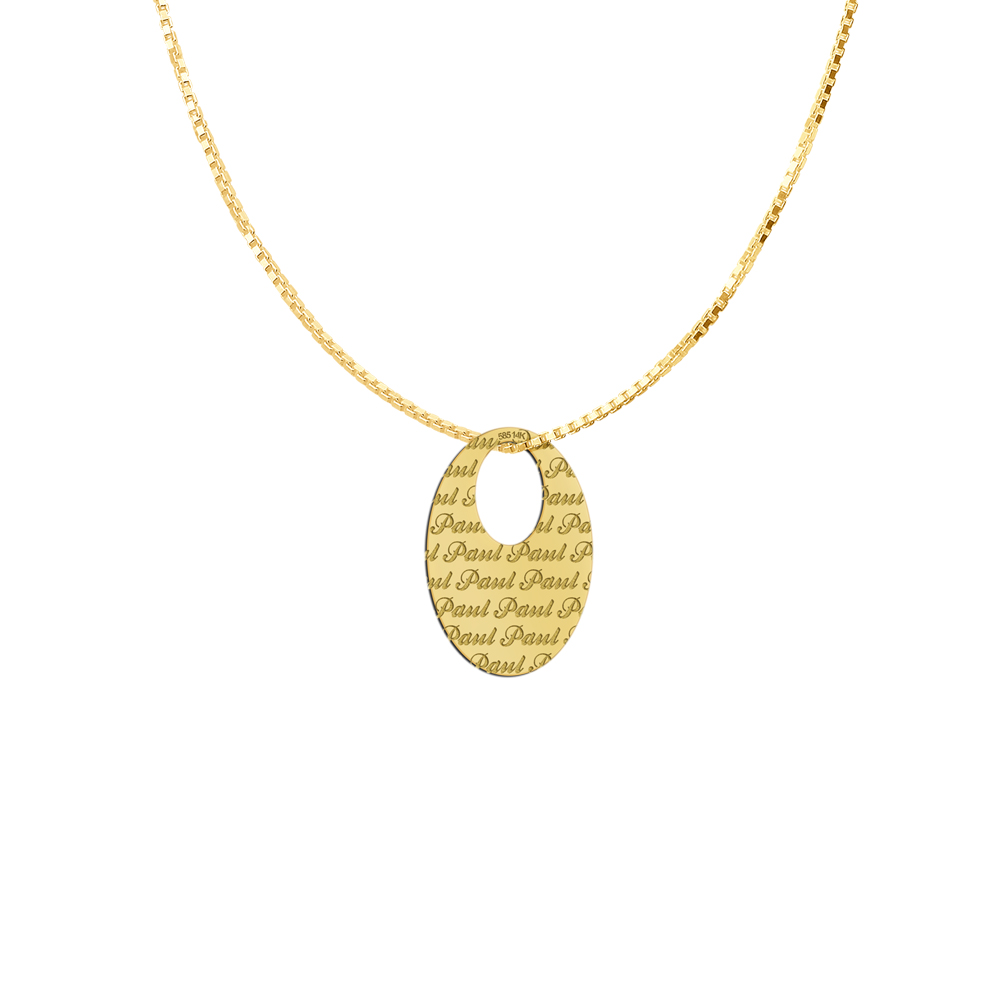 Product information:
Golden oval pendant engraved
No.
GNH25
Price
The name of your choice is engraved in graceful script letters on this golden oval-shaped 17 x 25mm. pendant.

The repetitive pattern makes this pendant the trendy variant of the familiar engraved nameplate.

As is the case with all our name pendants, the name shown does not need to be your own name. You can choose any name you want.

Because these pendants do not have an eye, they float, or dangle freely – the finishing touch to this modern name pendant.