Golden Piercing with Initial Pendant
Choose image :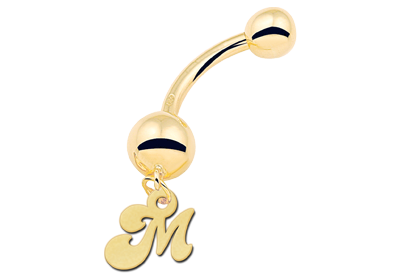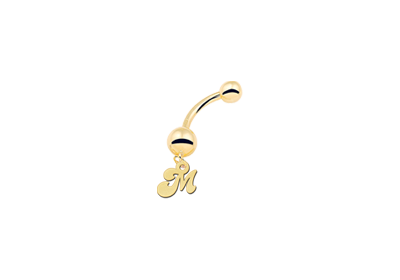 Product information:
Golden Piercing with Initial Pendant
No.
GPL01
Price
This is our astonishing golden piercing with initial pendant!

The navel piercing has a ball in gold of 4mm and another ball of 6mm in gold.
Ofcourse with the golden initial pendant with the initial of your choice.

A trendy piercing with a personal touch!
It is of course very nice to give this golden navel piercing away as a gift.
You are absolutely guaranteed of an extraordinary gift with charm!

The length of the bar is approx. 12mm and the initial is approx. 6.5 x 7.5mm.