Name pendant Carrie Clover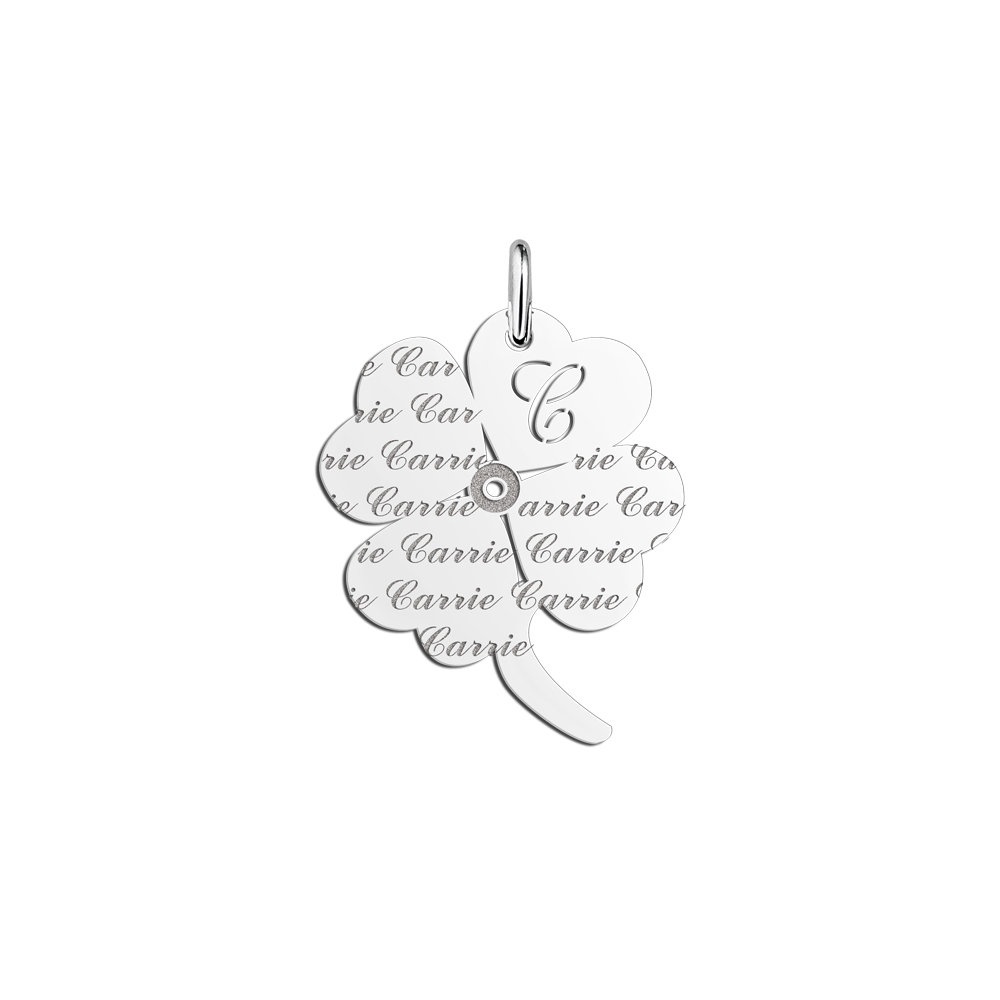 Choose image :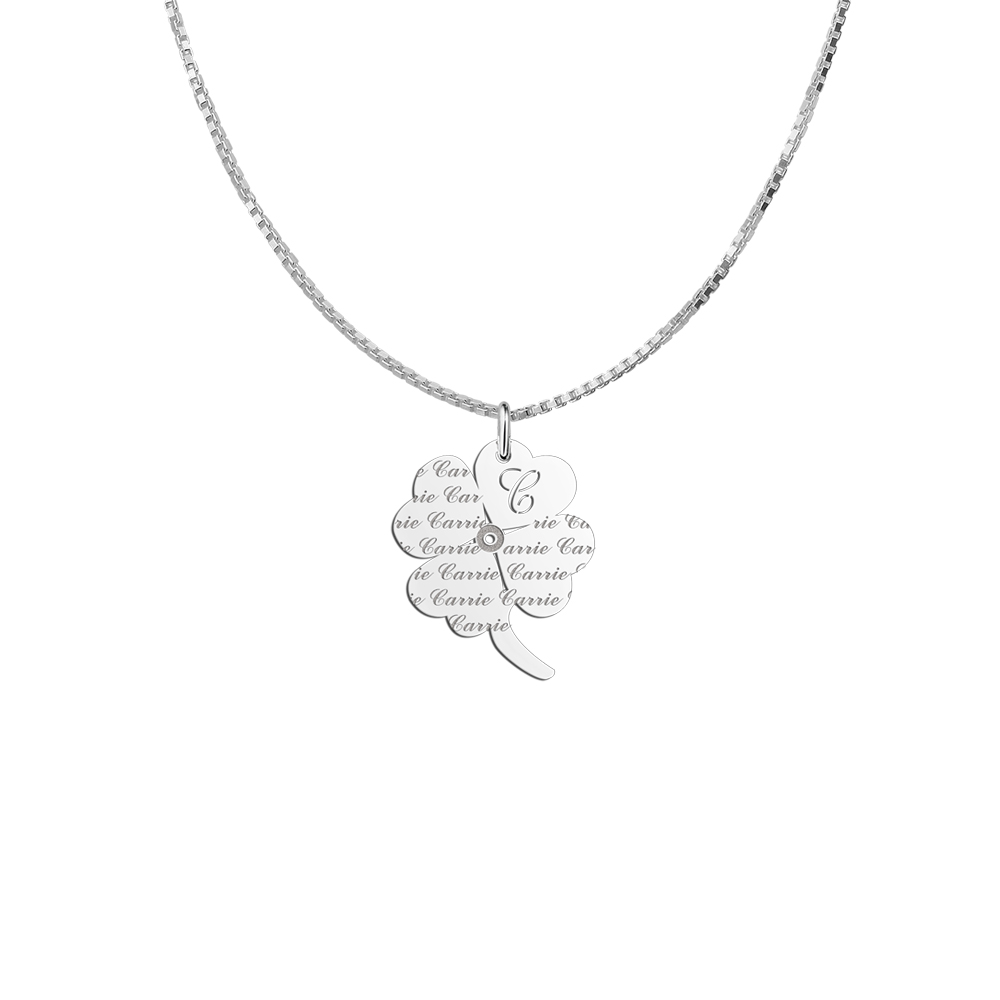 Product information:
Name pendant Carrie Clover
No.
ZNH26
Price
Also love the style of Carrie? In SATC 2 she wore a brilliant four-leaf clover pendant. Entirely in this style is this silver name pendant clover. In the pendant is engraved the name of your choice and repeatedly and in 1 leaf of the clover comes the first letter of that name. The pendant is approx. 26 x 22 mm.
Your personal Carrie Clover!
Very nice on a long necklace.