Gold Kids Name Necklace with Flower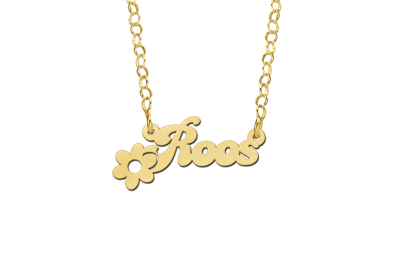 Choose image :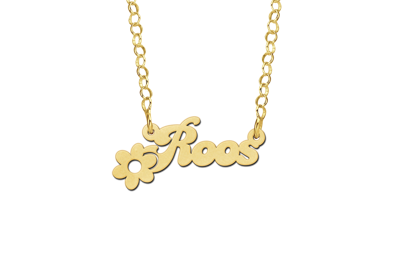 Product information:
Gold Kids Name Necklace with Flower
No.
GNK33
Price
This gold kids name necklace has a cute little flower.
What a beautiful gift is this for your little girl!

The capital of this gold kids name necklace with flower is approx. 6.5mm high and lowercase characters are approx. 3mm high.
A name of 5 characters is approx. 27mm wide.

This width is only an indication, the width is dependent on the character combinations.

The golden figaro necklace has a diameter of approx. 2.2. mm and has a length of 35cm (without the name).