Silver Anklet Love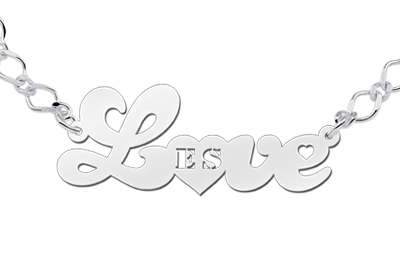 Choose image :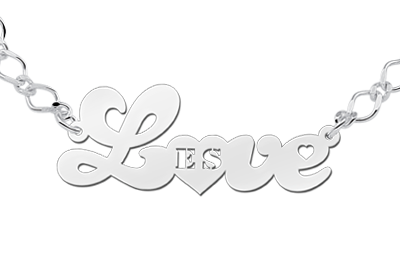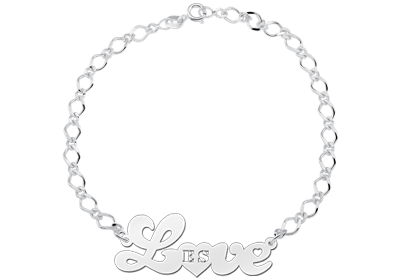 Product information:
Silver Anklet Love
No.
ZNE02
Price
Enjoy your summer with this tasteful and elegant silver anklet with the Love font!

The letter O has been replaced by a heart where 1 or 2 characters can be cut out.
You can provide us here with the initials of your choice.

This is an astonishing silver anklet to give away as a present or one to ask as a present.
You do want to shine as well with this beautiful silver anklet with the Love font?!

This anklet will be delivered with the heavy version of the silver fantasy chain. It is 3.6mm thick and has a length of 23cm.
This length excludes the Love tag. Furthermore the chain can be adjusted in size!