Silver babyhands pendant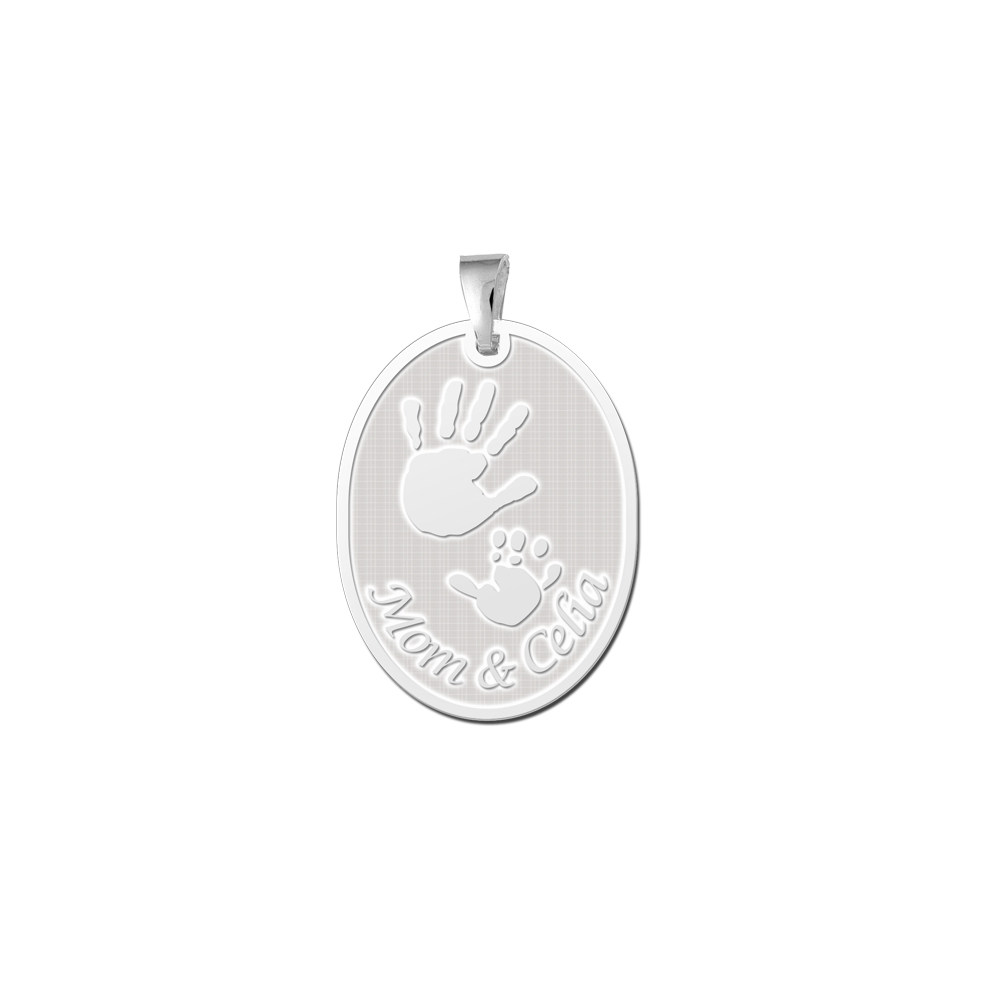 Choose image :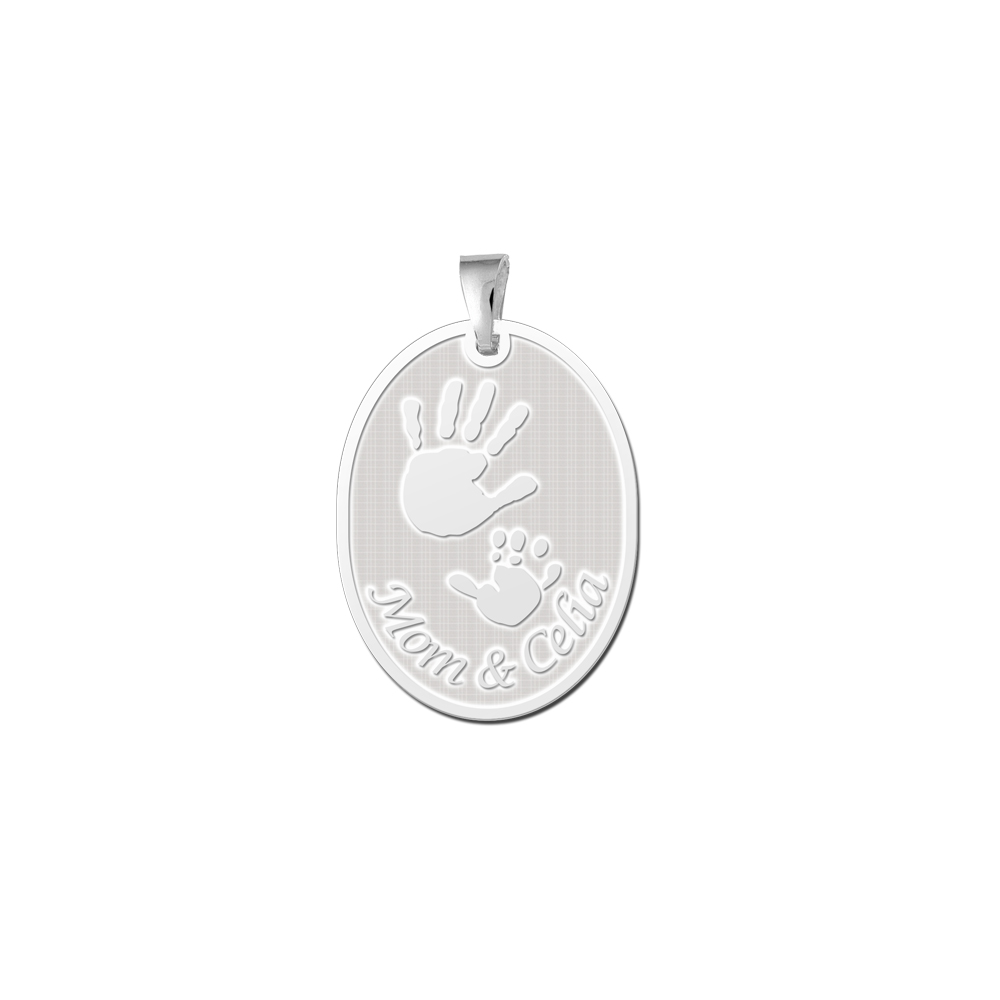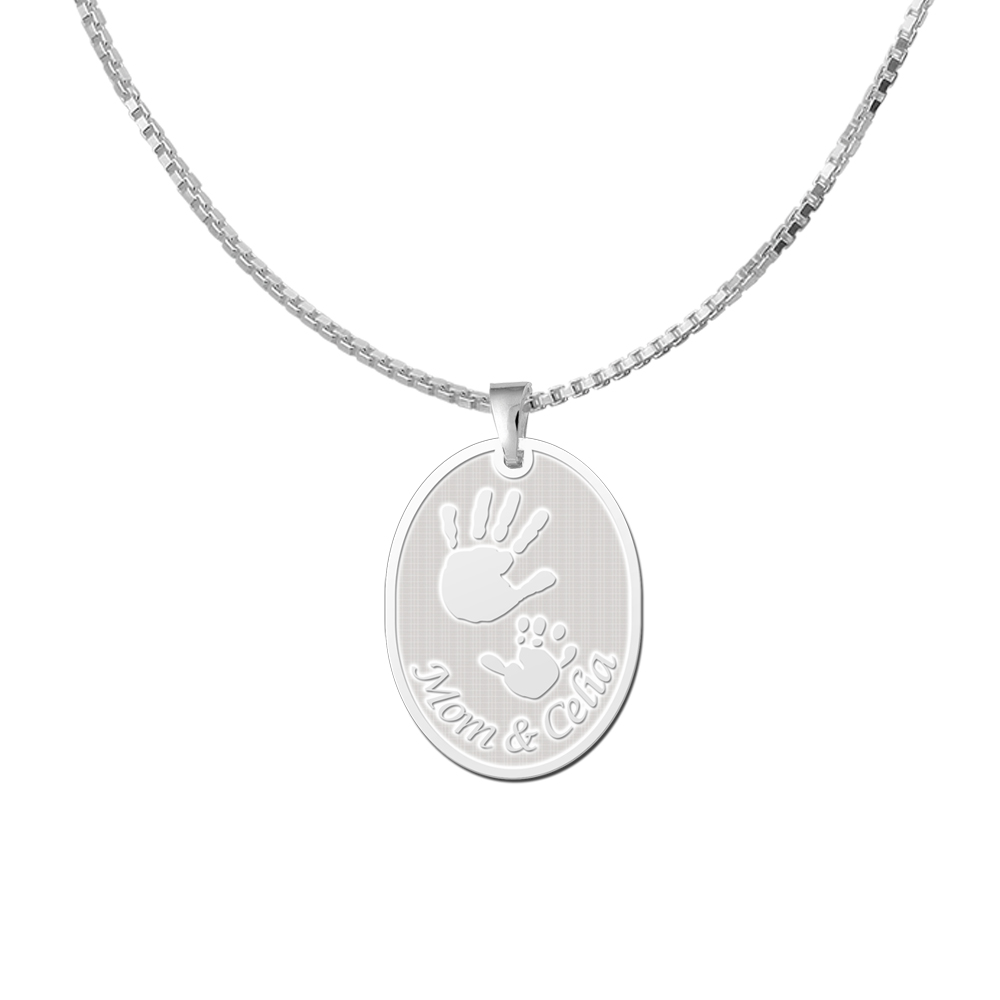 Product information:
Silver babyhands pendant
No.
ZMKH08
Price
This Sterling Silver 14 x 18 mm oval charm babyhands pendant with 2 tiny hands will be individually engraved with the names of your choice.
It can be the name of mother and daughter, mother and son, or the kids name and date of birth.
This pendant is about 16 x 22 mm big and will fit beuatifully around every mother's neck.
it is also an idea to give this babyhands pendant away for Mothers Day.
Don't forget to order a matching chain with this babyhands pendant. Fast and free delivery!