Silver name necklace Carrie style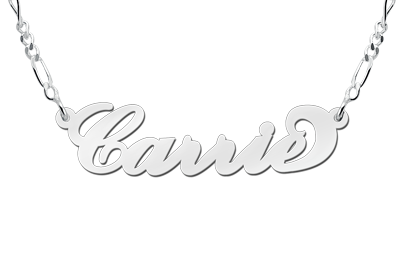 Choose image :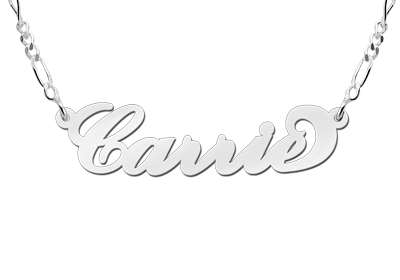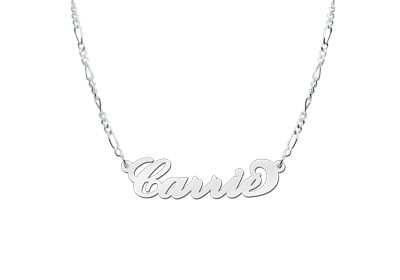 Product information:
Silver name necklace Carrie style
No.
ZNK46-F
Price
If you love the series Sex and the City you'll love this iconic 'Carrie' style necklace that Carrie Bradshaw (by Sarah Jessica Parker) wore throughout the series of the Sex and the City show and nearly losing it on a trip to Paris in the final episode. Personalize this classic "Carrie" style name pendant with the name of your choice! With this model, the format of a typical 6-letter name is approx. 11 mm high x 40 mm wide. Stated size is indicative only! The name necklace is supplied with a solid figaro chain 42 cm long.