Silver namependant 2-pieces round star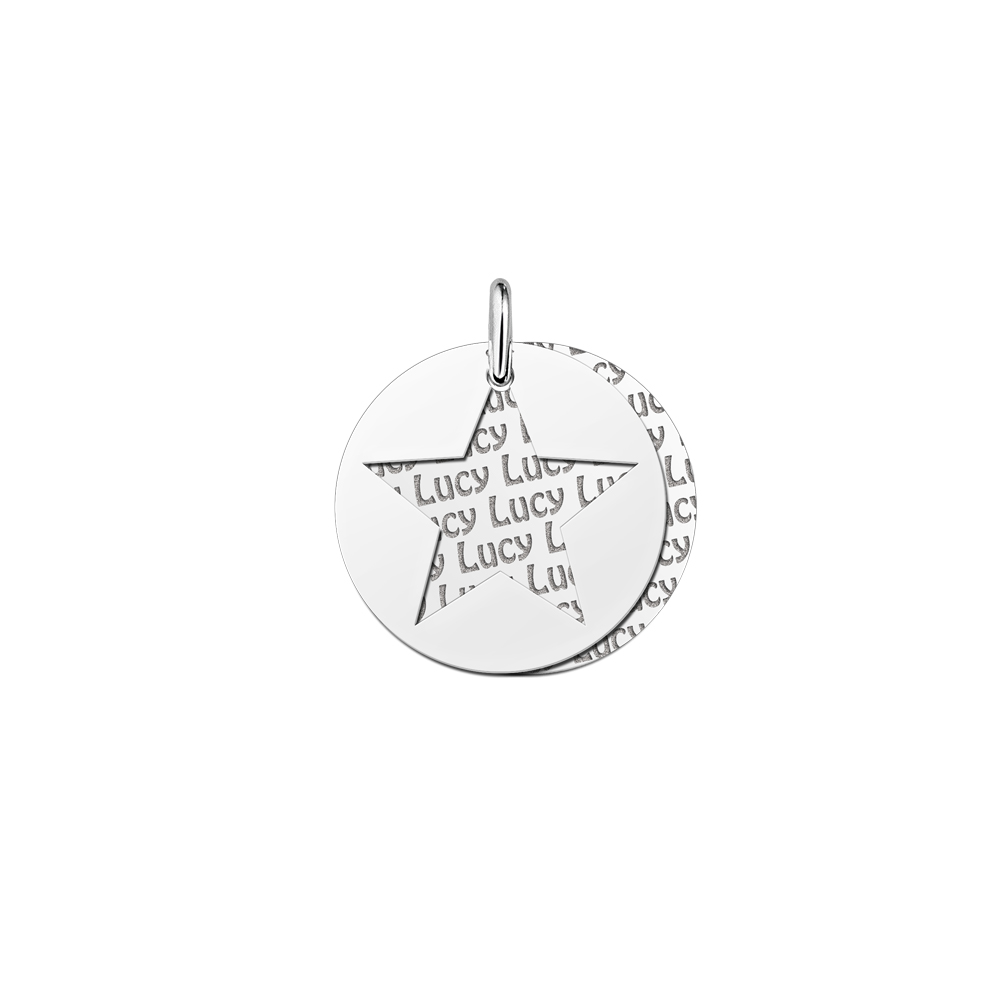 Choose image :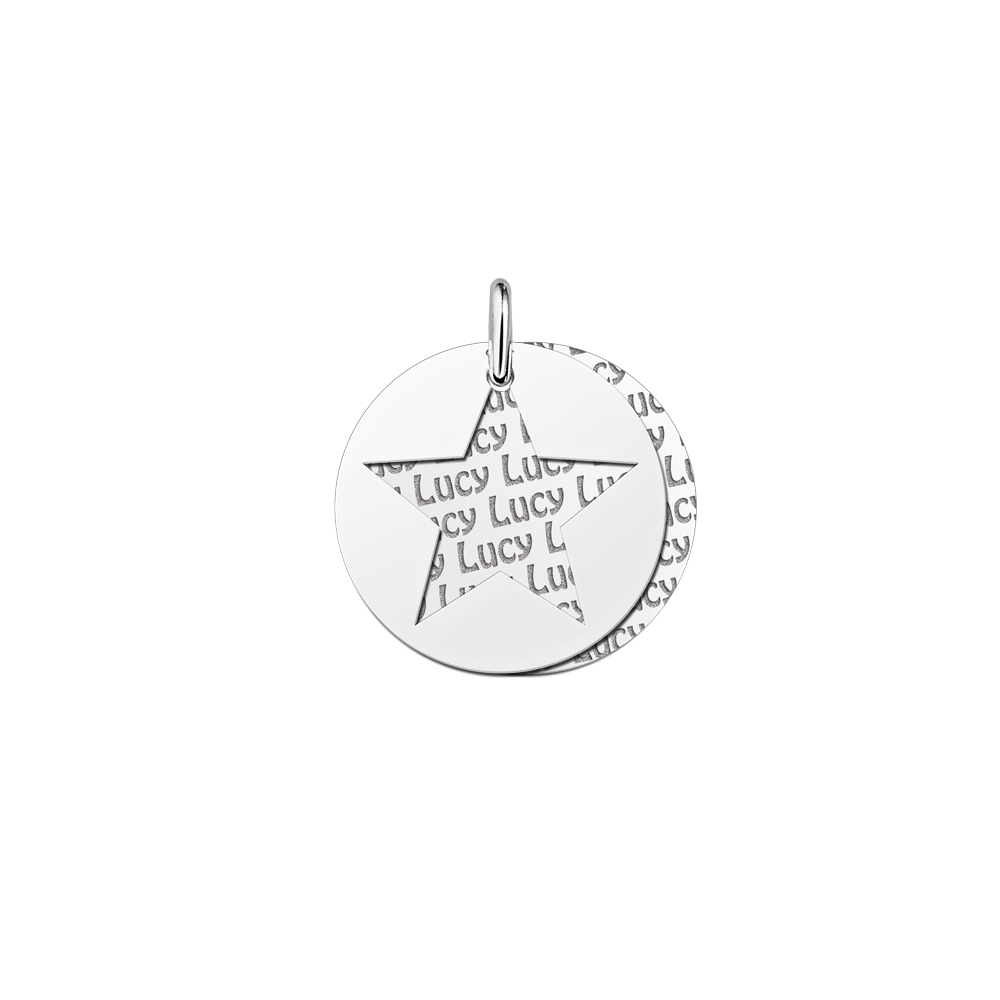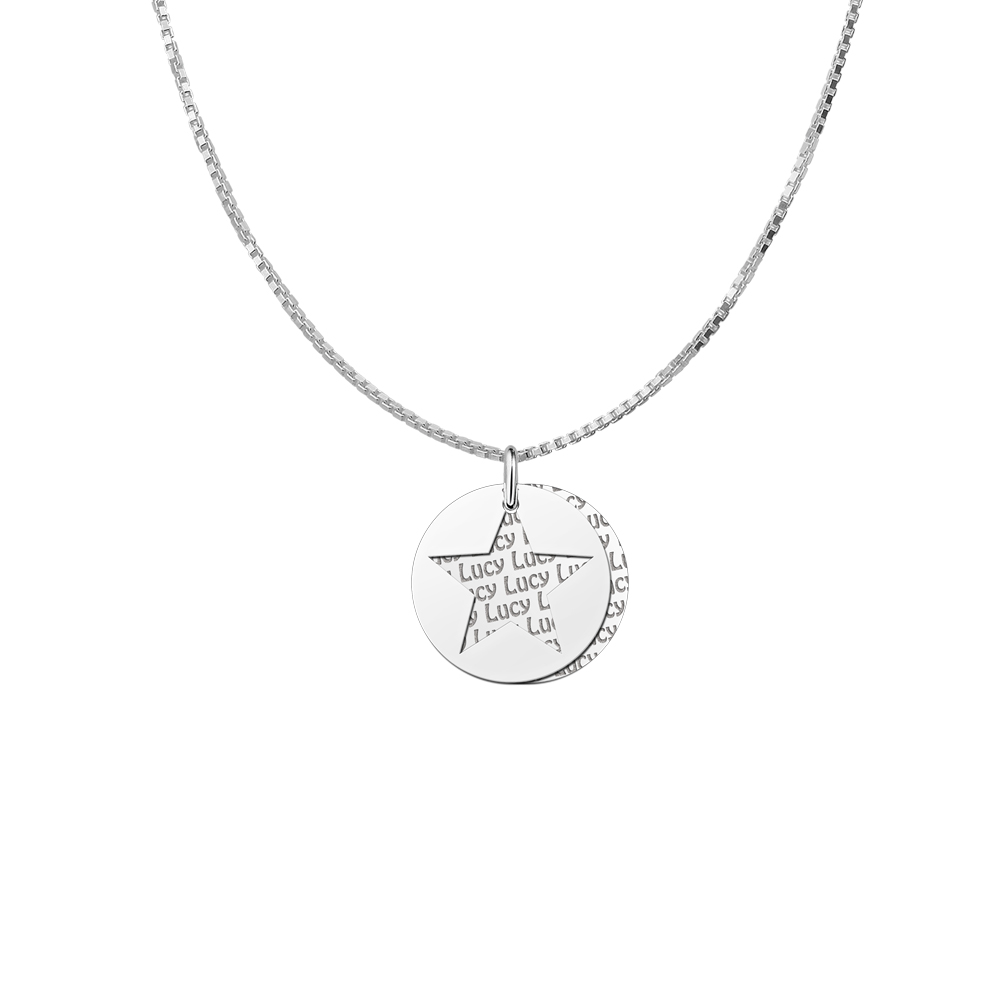 Product information:
Silver namependant 2-pieces round star
No.
ZNH19
Price
These two-piece silver 20mm round name pendant is for stars only. The two pieces are joined by a special eye but can move separately. The name of your choice is repeated on the back pendant. It is engraved in a robust but elegant font. The front pendant shows a star. Because the symbol is cut-out, it offers a lovely view of the back pendant and the engraved name. The name doesn't have to be your name: it might be the name of someone dear to you, for example. Or perhaps you have a word that describes you – or him or her. The matching necklace can be ordered separately.