Silver Piercing with Name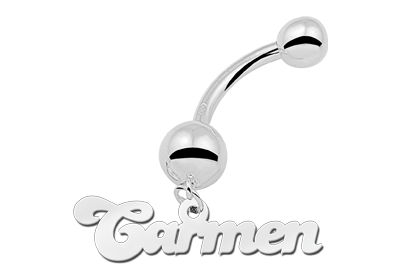 Choose image :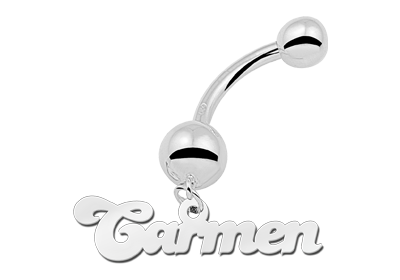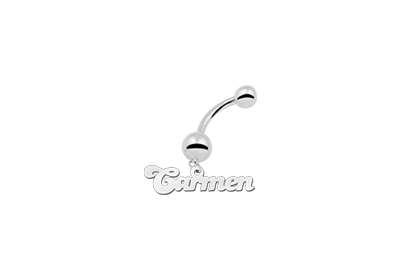 Product information:
Silver Piercing with Name
No.
ZPN01
Price
This is our silver piercing with name pendant!

The piercing has a ball of 4mm in silver and a ball in 6mm of silver. All our silver is made from 925 sterling silver.

You provide us with the name of your choice. That is what makes this the most personal silver piercing and a fantastic gift !!

Give this silver piercing with name as a gift to someone close to you. Or keep it just for yourself!!

The silver capital is approx. 6.5mm and each lowercase character is approx. 3mm wide.
Therefore a name of 5 characters is approx. 20mm wide. And the lenght of the bar is 12 mm.