Gold Infinity Necklace With Name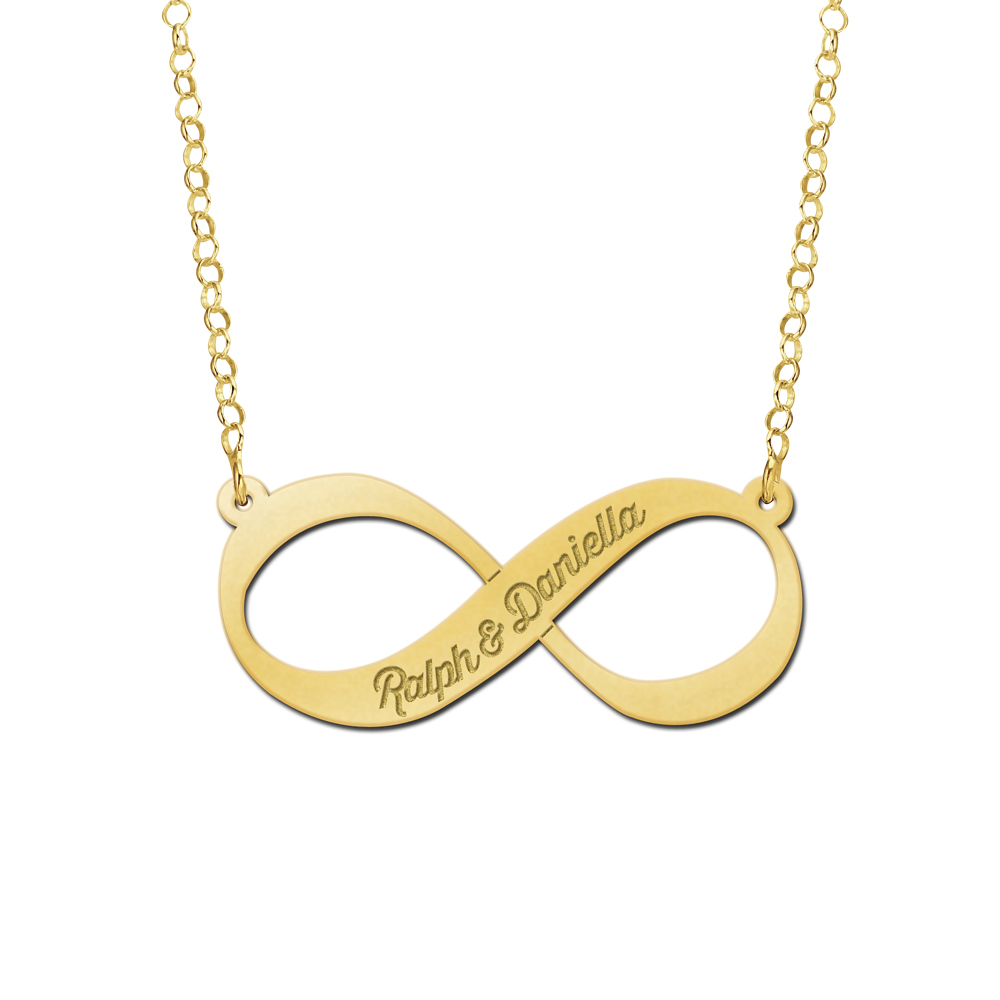 Choose image :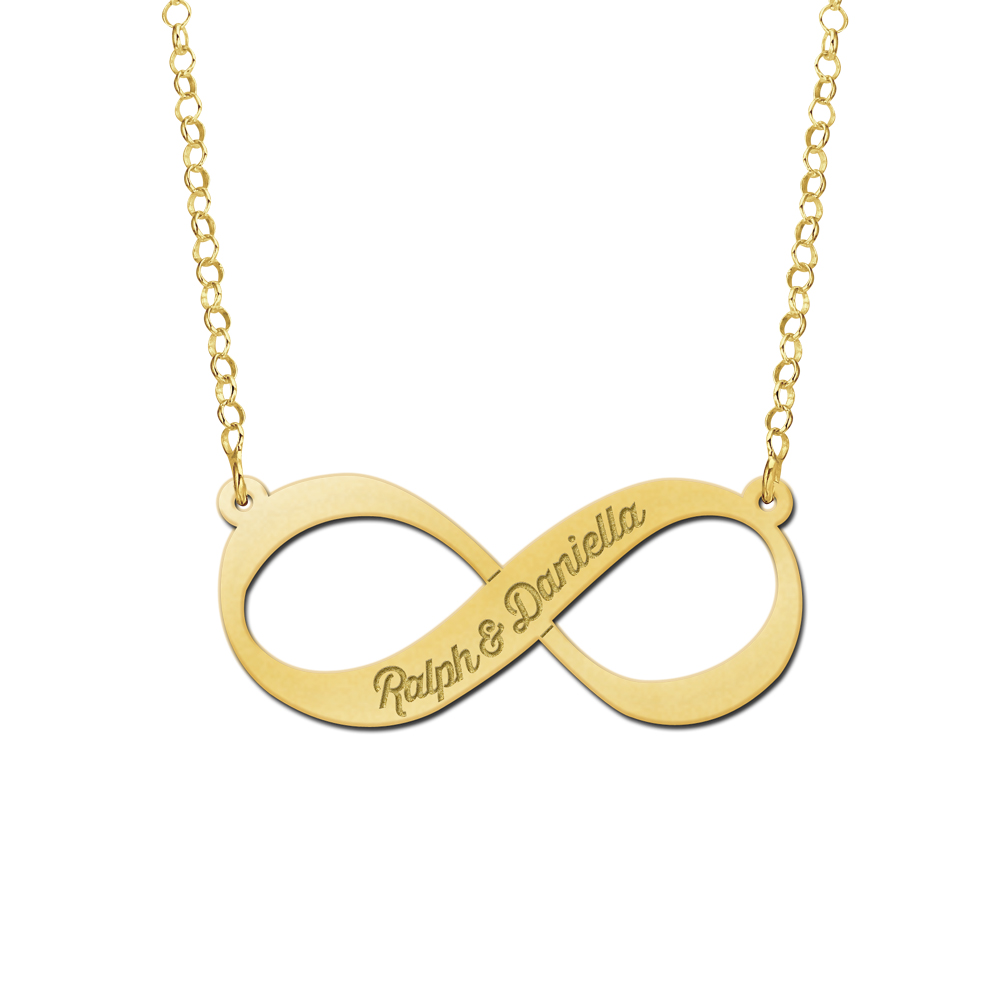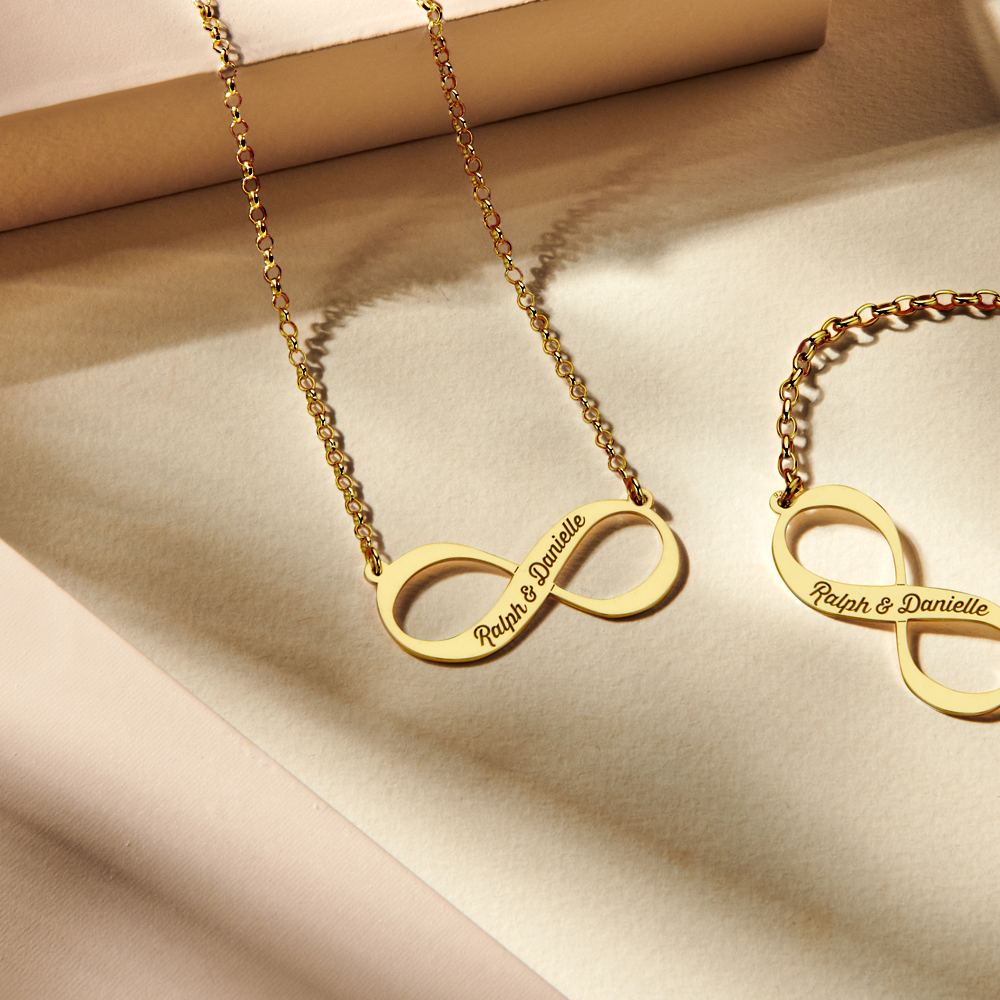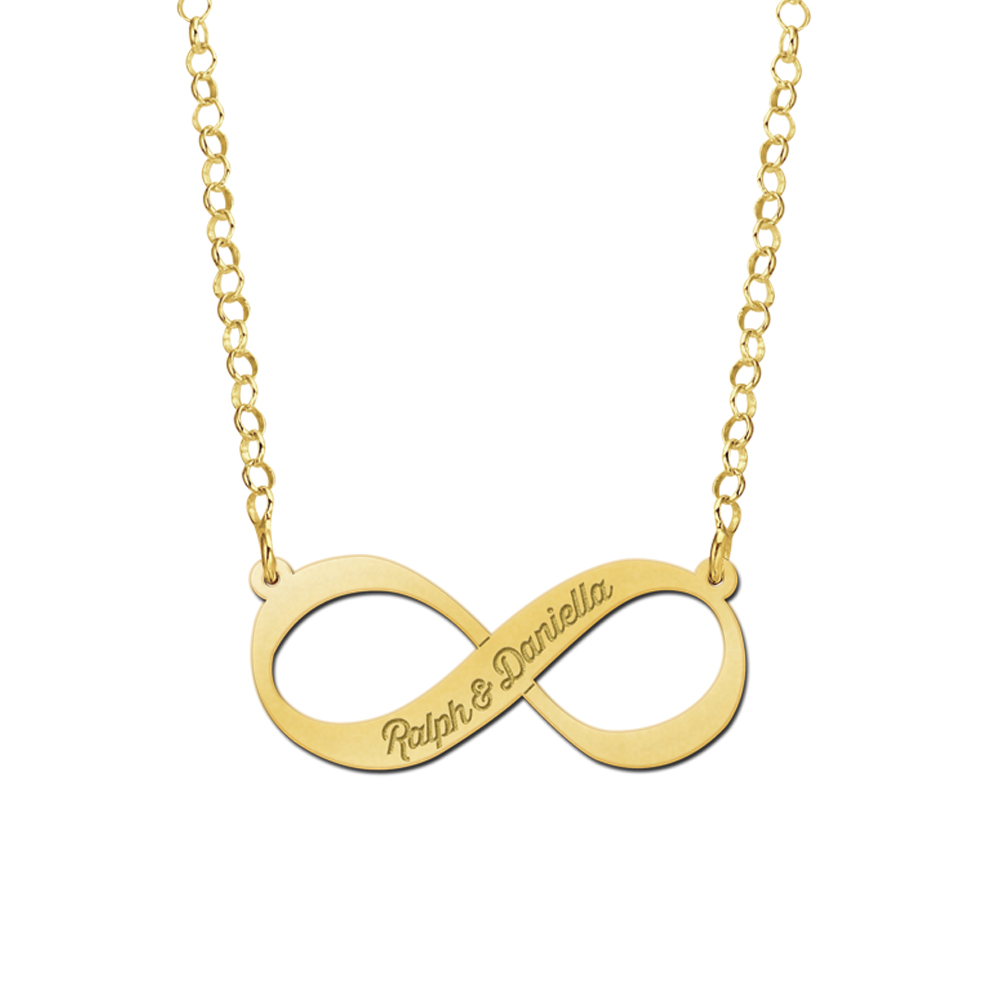 Product information:
Gold Infinity Necklace With Name
No.
GNHI01
Price
This Gold Infinity Necklace with name is 35mm x 15mm.
The infinity necklace will be engraved with the name or tekst of your choice.

The infinity symbol is used for infinite matters. This are things like love, friendships and simular things you can imagine.
Besides that the infinity symbol means constant renewal, harmony, balance and a connection.

This gold pendant is delivered with a jasseron chain with a lenght of 45cm.